MARK YOUR CALENDARS
Call our office at 866-849-2536 to schedule a speaker from WFA or WFC for your next event!
TONIGHT! Thursday, SEPTEMBER 10, 2020
Oconomowoc, WI (Schwefel's)
6-8 p.m.
Tuesday, SEPTEMBER 15, 2020
Sturgeon Bay, WI (The Lodge at Leathem Mill)
6-8 p.m.
Thursday, SEPTEMBER 24, 2020
Plover, WI (Sky Club)
6-8 p.m.
Thursday, OCTOBER 1, 2020
West Bend, WI (The Columbian)
6-8 p.m.
CLICK HERE to register now.
Watch for more information in
next week's newsletter!
___________
BE PART of GIDEON'S ARMY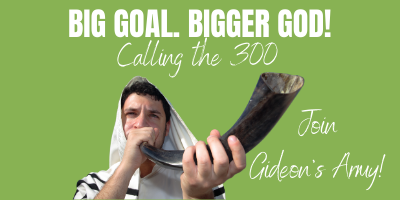 Is this YOU? 300 people investing $1000
between now and December
so that Wisconsin Family Action has
all we need to educate and motivate voters,
continue our regular work and begin 2021 strong
for you and your family.
READ MORE HERE
___________
34th Annual ECFA Bike & Hike
Adoption/Pregnancy Support Fundraiser
THIS Saturday, September 12, 2020
Waukesha, WI


LEARN MORE HERE
___________
TUESDAY, NOVEMBER 3, 2020
GENERAL ELECTION DAY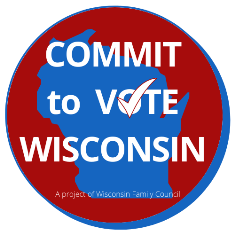 Pledge, right here and now, to committing your voice, your choice,
your values by ballot in the upcoming elections!
CLICK HERE to
SIGN THE PLEDGE!
______________
Responding to the Transgender Issue:
Parent Resource Guide


This resource is fully researched and documented, defines terms,
explains the issue thoroughly and gives parents practical ways
to address the issue with their children and especially in schools.
A free pdf of the publication is available HERE.
Call our WFC office at 888-378-7395 to obtain a print copy for a suggested donation of $5.
_____________
PARTNER WITH US!
It is the mission of Wisconsin Family Council to advance Judeo-Christian principles and values in Wisconsin by strengthening, preserving, and
promoting marriage, family, life and religious freedom. Our vision is a Wisconsin where God is honored, families thrive, human life is cherished
and religious freedom flourishes.


CLICK here to invest in your family, faith, freedom and future!
_____________
LEAVING A LEGACY
Because of our desire to serve and help families, our ministry is making resources available that can be useful in creating a wise giving plan.
Click HERE for more information on how you can significantly impact the Kingdom while strengthening and building families.
---
Wisconsin's Cultural Indicators 2019


Click HERE to read more
Wisconsin's Cultural Indicators, 2019 Edition
is now available online HERE or
by contacting our office
at 608-268-5074.
_____________
Get To Know Your Elected Officials
Wisconsin's 2019-2020
Legislative Directory
Now available for download
Click
Here
to find out who your state and federal legislators are, along with their contact information.
Establish a relationship; let them know you are informed, interested, and involved. PRAY for your elected officials!  (I Tim. 2:1-4)
Please Pass the Politics 
From the pen of Julaine Appling, WFA president, "From the time I was six or seven, I've been involved in elections.  Yes, you heard me right.  My mother, while she never ran for office, was always involved with the political scene.  She found it intolerable, for instance, that when she and my dad moved to Georgia in the early 1950s that the state had only one political party.  So, Mom set out to do what she could to help bring in a second party.
"I vividly remember walking around neighborhoods with Mom, passing out campaign literature, putting up yard signs and enlisting people to help with candidates.  People don't believe this, but on presidential election years, our whole family would watch the party conventions on TV."
Read more of Julaine's experience and how we can be purposeful in teaching the next generation about our elections, the importance of voting and how to become an active and involved citizen. CLICK HERE to listen to this week's Wisconsin Family Connection.
CLICK HERE to Commit to Vote today! Sign our pledge, right here and now, and commit your voice, your choice, your values by ballot in the upcoming elections!
Have you REGISTERED TO VOTE yet? Deadline to register online or by mail is October 14, 2020. Deadline for registering in person at your clerk's office is Friday, October 30. You can also register at your polling place on Election Day, Tues., Nov. 3.
Wisconsin Family Council is your voice in The Badger State for marriage, family, life and religious freedom. Click HERE to partner with us today!
---
NEW*NEW* How YOU Can Honor God with Your Vote *NEW*NEW
And help others, too!
Wisconsin Family Council, the educational sister organization of Wisconsin Family Action, is excited to
launch our latest opportunity
for you to impact your friends, family, community, state and even the nation right from where you live! Our new "church liaison" program places you strategically in the the very best place for us to pass along solid, trustworthy and appropriate election information to your church congregation and those in your sphere of influence so you can assist others with honoring God with their vote. As a church liaison you'll be in the "knowledge spotlight" and will be the go-to person for information people can trust. You'll have in your hands our brand new, hot-off-the-press "
Honor God with Your Vote
" Election Resource for churches along with a number of other excellent publications from friends such as Alliance Defending Freedom.
You'd like to know more? So glad you asked! CLICK HERE to find out what participation in our new church liaison opportunity will mean to you and to the people you'll engage with as we approach one of the most critical elections in our lifetime.
Just in case you missed it, let us say it again… We have a brand new church resource!
✔️
CLICK HERE
to request your election resource kit today! You'll receive our informational handbook, business-size cards to hand out, election guidelines for churches from our friends at Alliance Defending Freedom and more!
COMMIT TO VOTE! Pledge, right here and now, to committing your voice, your choice, your values by ballot in the upcoming elections! Click HERE to sign the pledge today.
---
President Trump Doubles Down on Pro-Life Message 
From LifeSite News:
"As I seek re-election this November, I need your help in contrasting my bold pro-life leadership with Joe Biden's abortion extremism," Trump says in a letter to pro-life supporters.
"The Democratic Party unequivocally supports abortion-on-demand, up until the moment of birth, and even infanticide — leaving babies to die after failed abortions. Joe Biden's embrace of this extreme position is most evidenced by his support for taxpayer funding of abortion on-demand. Forcing taxpayers to pay for abortions is an abhorrent position that must be defeated at the ballot box. Joe Biden has doubled down on these positions with his selection of abortion extremist Kamala Harris as his running mate."
In the same letter, Trump promises to "fully defund the big abortion industry such as Planned Parenthood…"
Read more HERE.
"Planned Parenthood doesn't deserve one penny of taxpayer money," says Julaine Appling, WFA president, "This organization still receives over $500 million dollars in public funding. I'm definitely encouraged by the President's statement, but I'm not sure why he doesn't do the defunding right now instead of waiting. It's within his power to make it happen now and by so doing he saves many unborn American lives.
---
Girls Not Required to Compete Against Boys, Court Says
  Really great news, says Appling
From LifeSite News:
"The US Supreme Court's decision to write transgenderism into federal nondiscrimination law does not create a right for gender-confused male students to compete against actual girls, the US Department of Education's Office for Civil Rights (OCR) concluded in a letter explaining how the divisive ruling factors into its own judgment.
…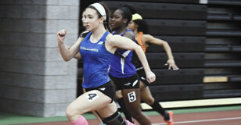 "LGBT activist groups such as the National Center for Transgender Equality (NCTE) have assailed the suit as a 'desperate attempt' to 'strip transgender students of the rights every student deserves and policies that provide them the same opportunities as every other student.' But science backs up the plaintiffs' concerns."
READ MORE HERE
Julaine Appling, WFA president, says, "The recent court decision is just plain wrong; it's already been positively cited several times in other lawsuits. So this is really great news from the Trump administration's Department of Education and is another reminder that elections have very real consequences. One presidential candidate has very publicly said he would do everything he could to advance the LGBTQ agenda."
Wisconsin Family Council is a strong voice for families and school choice in Wisconsin. Click HERE to partner securely with us today!
---
IN THE MEDIA
WEEKLY RADIO COMMENTARY. "WISCONSIN FAMILY CONNECTION" –  Airing this week on over 20 stations statewide. Listen to this week's Wisconsin Family Connection,"Purposeful Cultural Transmission."  Read the transcript of this week's commentary HERE. Subscribe to our podcasts HERE! 
ARCHIVED:
Week of August 31, 2020 – Statewide Emergencies & Government Authority
"WISCONSIN FAMILY MINUTE"
A daily program for Christian radio stations! Click HERE for our daily program; listen or download! Click HERE to subscribe to your Wisconsin Family Minute podcasts! Find your local station HERE. If the Christian radio station you listen to isn't carrying "Wisconsin Family Minute," please encourage them to do so. Contact us at 866-849-2536 or info@wifamilycouncil.org. 
HOME FRONT – VCY AMERICA
WFC President Julaine Appling hosts VCY America's "Home Front" program every Wednesday afternoon (Sept.-May) at 3:15 p.m. On this first Home Front of the new season, Julaine discusses the new round of community events and gives important election-related information (e.g., absentee voting, referenda, etc.) and gives a brief statement on the Governor's second public health emergency declaration related to COVID. CLICK HERE to listen to this week's Home Front. Click HERE to subscribe to future Home Front podcasts!
VCY AMERICA TV30 "InFocus"
Julaine Appling, WFC president, is a regular guest (one Monday per month) on VCY America's TV 30 "InFocus" live, call-in program with Jim Schneider which airs on Monday evenings from 7:00-8:00 p.m. (Sept. through May). Livestream InFocus HERE. Click HERE to watch archived episodes until September 2020 when we resume our regular programming schedule. The new InFocus season kicks off on Monday, September 14. Julaine will be a guest for this first show of the new season.
STAND UP FOR THE TRUTH – Q90FM
Julaine Appling is a regular guest on Q90's "Stand Up for the Truth" program (9-10 a.m., M-F). CLICK HERE to listen to Julaine's most recent appearance (August 25) on "Stand Up for the Truth" program on Q90fm, hosted by David Fiorazo.