MARK YOUR CALENDARS
Call our office at 866-849-2536 to schedule a speaker from WFA or WFC for your next event!
NEW EVENT ALERT!!


TONIGHT! (Still some room!)
Thursday, AUGUST 27, 2020
Wausau, WI (CitySquare Center)
6-8 p.m.
Tuesday, SEPTEMBER 1, 2020
Verona, WI (Pizza Ranch)
6-8 p.m.
Thursday, SEPTEMBER 10, 2020
Oconomowoc, WI (Schwefel's)
6-8 p.m.
Thursday, SEPTEMBER 15, 2020
Sturgeon Bay, WI ( The Lodge at Leathem Mill)
6-8 p.m.
CLICK HERE to register now.
Watch for more information in
next week's newsletter!
___________
BE PART of GIDEON'S ARMY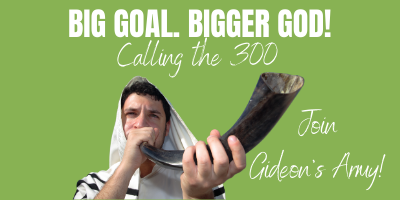 Is this YOU? 300 people investing $1000
between now and December
so that Wisconsin Family Council has
all we need to complete our election work.
READ MORE HERE
___________
34th Annual ECFA Bike & Hike
Adoption/Pregnancy Support Fundraiser
Saturday, September 12, 2020
Waukesha, WI


LEARN MORE HERE
___________
TUESDAY, NOVEMBER 3, 2020
GENERAL ELECTION DAY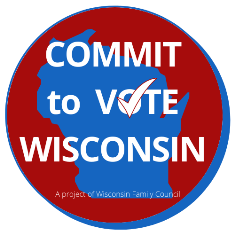 A project of Wisconsin Family Council.
CLICK HERE to sign the pledge to
commit to vote on November 3, 2020!
______________
Responding to the Transgender Issue:
Parent Resource Guide


This resource is fully researched and documented, defines terms,
explains the issue thoroughly and gives parents practical ways
to address the issue with their children and especially in schools.
A free pdf of the publication is available HERE.
Call our WFC office at 888-378-7395 to obtain a print copy for a suggested donation of $5.
_____________
PARTNER WITH US!
It is the mission of Wisconsin Family Council to advance Judeo-Christian principles and values in Wisconsin by strengthening, preserving, and
promoting marriage, family, life and religious freedom. Our vision is a Wisconsin where God is honored, families thrive, human life is cherished
and religious freedom flourishes.


CLICK here to invest in your family, faith, freedom and future!
_____________
LEAVING A LEGACY
Because of our desire to serve and help families, our ministry is making resources available that can be useful in creating a wise giving plan.
Click HERE for more information on how you can significantly impact the Kingdom while strengthening and building families.
---
Wisconsin's Cultural Indicators 2019


Click HERE to read more
Wisconsin's Cultural Indicators, 2019 Edition
is now available online HERE or
by contacting our office
at 608-268-5074.
_____________
Get To Know Your Elected Officials
Wisconsin's 2019-2020
Legislative Directory
Now available for download
Click
Here
to find out who your state and federal legislators are, along with their contact information.
Establish a relationship; let them know you are informed, interested, and involved. PRAY for your elected officials!  (I Tim. 2:1-4)
All Eyes on Kenosha
From Lifesite News:
"Rep. Ken Buck (R-CO) is calling for a Department of Justice investigation into who could be bankrolling the riots erupting across the United States."'The Justice Department needs to open an investigation into who is funding these violent riots,' Buck tweeted Sunday, and again on Monday."Buck is backing a similar call by Republican Senator Rand Paul who, along with his wife, was attacked by a mob after leaving the Republican National Convention Friday.
…
"Who are these people? Who paid for their hotel rooms? Who flew them in? Law enforcement needs to look at the funding of violent criminal activity like this," Sen. Rand Paul (R-KY) wrote after he and his wife narrowly escaped a violent leftist mob Friday as they left the RNC (Republican National Convention)." Read more
HERE
.
Julaine Appling, WFC president, responds, "With the eyes of the nation now focused on Wisconsin because of the Kenosha incident, it is very important that Wisconsin citizens understand that these riots are organized and funded; they are not happening spontaneously as the leaders of them would like us to believe. I'm thankful some federal elected officials are beginning to demand some investigation into who is funding these destructive events."
---
President Trump's Historic Accomplishments
To date, the administration of President Donald Trump has taken significant action on issues of concern to conservatives — life, family, religious liberty and more. Our election website, Vote Right Wisconsin, has this list front and center for you to see exactly what has taken place under a Trump Administration over the last 3+ years.
Click HERE to read, download and/or share this list.
COMMIT TO VOTE! Pledge, right here and now, to committing your voice, your choice, your values by ballot in the upcoming elections! Click HERE to sign the pledge today.
Wisconsin Family Council is 100% pro-life; from conception to natural death. Click HERE to partner with us for LIFE today!
---
The Human Trafficking Fight
How much progress have we made?
People aren't products, bodies aren't commodities, and yet many people in the world consume them as such—and this same principle of supply and demand applies. The demand for sex trafficking is fueled by porn consumption. And since the U.S. consumes more porn than any country in the world, it's no wonder sex trafficking is a growing problem.
>>>>Read more HERE
"
Wisconsin is certainly not immune to sex trafficking and that's why we work hard to sound the warning often to parents to take precautions to safeguard their children in particular," says Julaine Appling, WFC president. "Frequent monitoring of internet and social media access and use is imperative, but so is age-appropriate straight talk about why the pornography is so dangerous and about its involvement in the heinous activity of sex trafficking."
---
Private Schools Fighting Back
From MacIver Institute:
"Everything was good to go for private and religious schools to hold in-person instruction this fall throughout Dane County. After spending thousands of dollars and countless staff hours, the schools had met all the county's requirements for coronavirus mitigation. Then the county changed its mind.
"Friday evening on Aug. 21st, the county health department notified the schools that they could not reopen – even though some of them were scheduled to begin class that Monday morning.
"St. Ambrose Academy, a Catholic junior and senior high school in Madison, is leading the legal fight against Dane County. Its Enrollment and Learning Services Director, Angela Hineline, tells the MacIver Institute about its fight. Listen to the podcast
HERE
."In addition, late last week, Wisconsin Institute for Law & Liberty filed a lawsuit against Madison/Dane County on behalf of numerous private schools, a private school organization and a number of parents with children in private schools located in Dane County. The lawsuit alleges the city/county official has no authority to prohibit these private schools from offering in-person instruction for grades 3-8, contrary to the order given on August 21. Read more about this lawsuit
HERE
.Read Wisconsin Family Council's 
Wisconsin Family Connection 
for this week, "Statewide Emergencies & Government Authority"
HERE
.
Wisconsin Family Council is a strong voice for families and school choice in Wisconsin. Click
HERE
to partner securely with us today!
---
IN THE MEDIA
WEEKLY RADIO COMMENTARY. "WISCONSIN FAMILY CONNECTION" –  Airing this week on over 20 stations statewide. Listen to this week's Wisconsin Family Connection,"Statewide Emergencies & Government Authority" HERE. Read the transcript of this week's commentary HERE. Subscribe to our podcasts HERE! 
ARCHIVED:
Week of August 24, 2020 –  Mail-in v. Absentee
Week of August 17, 2020 – To IRS: Abortion Is Not Health Care
"WISCONSIN FAMILY MINUTE"
A daily program for Christian radio stations! Click HERE for our daily program; listen or download! Click HERE to subscribe to your Wisconsin Family Minute podcasts! Find your local station HERE. If the Christian radio station you listen to isn't carrying "Wisconsin Family Minute," please encourage them to do so. Contact us at 866-849-2536 or info@wifamilycouncil.org. 
HOME FRONT – VCY AMERICA
WFC President Julaine Appling hosts VCY America's "Home Front" program every Wednesday afternoon (Sept.-May) at 3:15 p.m. Home Front is currently on a break for the season. We hope you will tune in when we return on Wednesday, September 9! Click HERE to listen to archived episodes. Click HERE to subscribe to future Home Front podcasts!
VCY AMERICA TV30 "InFocus"
Julaine Appling, WFC president, is a regular guest (one Monday per month) on VCY America's TV 30 "InFocus" live, call-in program with Jim Schneider which airs on Monday evenings from 7:00-8:00 p.m. (Sept. through May). Livestream InFocus HERE. Click HERE to watch archived episodes until September 2020 when we resume our regular programming schedule. The new InFocus season kicks off on Monday, September 14. Julaine will be a guest for this first show of the new season.
STAND UP FOR THE TRUTH – Q90FM
Julaine Appling is a regular guest on Q90's "Stand Up for the Truth" program (9-10 a.m., M-F). CLICK HERE to listen to Julaine's most recent appearance (August 25) on "Stand Up for the Truth" program on Q90fm, hosted by David Fiorazo.