MARK YOUR CALENDARS
Call our office at 866-849-2536 to schedule a speaker from WFA or WFC for your next event!
CANCELLED
Due to issues related to COVID-19,
the event in Lacrosse has been cancelled.
Thursday, October 8, 2020
Lacrosse, WI
Black River Community Center
Watch for more events in
next week's newsletter!
___________
BE PART of GIDEON'S ARMY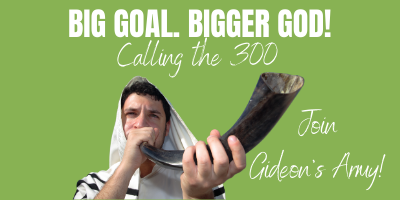 Is this YOU? 300 people investing $1000
between now and December 31,
so Wisconsin Family Action has
all we need to educate and motivate voters,
continue our regular work and begin 2021 strong
for you and your family.
READ MORE HERE
___________
TUESDAY, NOVEMBER 3, 2020
GENERAL ELECTION DAY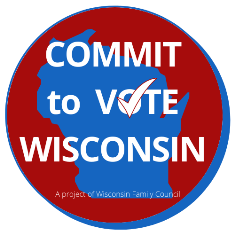 Pledge, right here and now, to committing your voice, your choice,
your values by ballot in the upcoming election!
CLICK HERE to
SIGN THE PLEDGE!
______________
Responding to the Transgender Issue:
Parent Resource Guide


This resource is fully researched and documented, defines terms,
explains the issue thoroughly and gives parents practical ways
to address the issue with their children and especially in schools.
A free pdf of the publication is available HERE.
Call our WFC office at 888-378-7395 to obtain a print copy for a suggested donation of $5.
_____________
PARTNER WITH US!
It is the mission of Wisconsin Family Council to advance Judeo-Christian principles and values in Wisconsin by strengthening, preserving, and
promoting marriage, family, life and religious freedom. Our vision is a Wisconsin where God is honored, families thrive, human life is cherished
and religious freedom flourishes.


CLICK here to invest in your family, faith, freedom and future!
_____________
LEAVING A LEGACY
Because of our desire to serve and help families, our ministry is making resources available that can be useful in creating a wise giving plan.
Click HERE for more information on how you can significantly impact the Kingdom while strengthening and building families.
---
Wisconsin's Cultural Indicators 2019


Click HERE to read more
Wisconsin's Cultural Indicators, 2019 Edition
is now available online HERE or
by contacting our office
at 608-268-5074.
_____________
Get To Know Your Elected Officials
Wisconsin's 2019-2020
Legislative Directory
Now available for download
Click
Here
to find out who your state and federal legislators are, along with their contact information.
Establish a relationship; let them know you are informed, interested, and involved. PRAY for your elected officials!  (I Tim. 2:1-4)
Wait! Don't fill out that ballot until you do THIS! 
November 3, 2020 is Election Day across our nation. Being an informed voter is a challenge with all the races and questions on the ballot during this presidential election.
Here at Wisconsin Family Action we like to say "know before you vote." That's why we are excited to offer our new Presidential Voting Resource to you, Wisconsin's decision-makers, as a FREE resource before you check that first box on your ballot.
The Presidential Voting Resource for Wisconsin's voters gives a report on the issues that are important to you and where the presidential candidates stand on each one.
Click HERE to access our Presidential Voter Resource today and, yes, we will say it again—Know Before You Vote.
And remember to SHARE this helpful voter resource far and wide! Be an informed voter and help others be the same!
---
Just Released!
Second in a Series of Wisconsin Pastors Talking About Elections
Recently, Wisconsin Family Council launched the first in a series of Honoring God videos featuring pastors from across the Badger State. CLICK HERE to watch the first video featuring Pastor Mark Englebert of Door Bible Baptist Church in Sturgeon Bay, WI.
This week's release is a message on the importance of pastors teaching their congregations a biblical worldview and encouraging them to be involved in elections from Pastor Dan Reehoff of DaySpring Church in Pewaukee. CLICK HERE to watch the video, then encourage your pastors, church leadership and others in your sphere of influence to watch, be encouraged and share this video. More to come!
Wisconsin Family Council works hard on the front lines on behalf of families in The Badger State. Click HERE to partner with us today!
---
Have You Made Your Calls? 
On Saturday, September 26, 2020, President Trump nominated an eminently qualified candidate, Amy Coney Barrett, for the US Supreme Court. The Left has long prepared for this battle to replace the Supreme Court's most liberal icon, Ruth Bader Ginsberg, who died last month.
As conservatives, we know what we are getting with Amy Coney Barrett—a successful and intelligent judge, wife, and mother of seven, not an activist judge who will be swayed by the winds of culture and "elite" opinion.
We must fill this seat with a nominee of integrity who will deliver an unimpeachable originalist record on the high court.
Please call our Wisconsin senators TODAY! They NEED to hear from you. Let them know your opinion about President Trump's nominee for the Supreme Court, Judge Amy Coney Barrett.
---
The Dangers of Socialism to Religious Liberty in the U.S.
Written by Pastor Mario Lleonart Barroso, Cuban refugee and survivor of religious persecution, "The prosperity and the vast protection of fundamental rights that Americans enjoy today exist largely because there's been a sacred respect for religious liberties, in an almost direct, cause-and-effect relationship.
"In fact, in any society, there's a close relationship between respecting religious liberty and the prosperity of other political, civic and economic freedoms. That's why in societies where socialist, communist or totalitarian ideologies have predominated, we see the contrary take place."
"Attacks on religious freedom are among the primary and most recurrent violations we see in those societies. When a nation with a democratic heritage is interrupted by a totalitarian regime that breaks the constitutional order and destroys foundational institutions, its first targets are precisely religious institutions, as well as individuals with religious beliefs.
"Destroying the foundations of any society and guaranteeing the oppression of a population who's been stripped of its rights requires these regimes to also destroy the certainty of imago dei, the idea that we have equal dignity because we are created by God, that our rights come from Him and not from government."
CLICK HERE to read the rest of Pastor Barroso's testimony.
"Our founders called religious freedom our first freedom not because it is in the First Amendment to the Constitution, but because it is the underpinning, the foundation, of our other freedoms," says Julaine Appling, WFA president, "Those promoting socialism today make it sound as if this ideological system is somehow just pretty benign and that in the end we would all be better off we go that direction. That's a dangerous lie."
Wisconsin Family Council is on the front lines daily defending religious freedom. Click HERE to partner securely with us today!
---
IN THE MEDIA
WEEKLY RADIO COMMENTARY. "WISCONSIN FAMILY CONNECTION" –  Airing this week on over 20 stations statewide. Click HERE to listen to this week's Wisconsin Family Connection,"What Parents Don't Know Hurts Them—And Their Children"  Read the transcript of this week's commentary HERE. Subscribe to our podcasts HERE! 
ARCHIVED:
Week of September 28, 2020 – Hey, What Are These Questions on My Ballot?
Week of September 21, 2020 – Even In This, God Is In Control
"WISCONSIN FAMILY MINUTE"
A daily program for Christian radio stations! Click HERE for our daily program; listen or download! Click HERE to subscribe to your Wisconsin Family Minute podcasts! Find your local station HERE. If the Christian radio station you listen to isn't carrying "Wisconsin Family Minute," please encourage them to do so. Contact us at 866-849-2536 or info@wifamilycouncil.org. 
HOME FRONT – VCY AMERICA
WFC President Julaine Appling hosts VCY America's "Home Front" program every Wednesday afternoon (Sept.-May) at 3:15 p.m. Tune in to hear Julaine examines Governor Evers' recent mass-gatherings order and reactions to it.  She also gives important election updates. CLICK HERE to listen to this week's Home Front. Click HERE to subscribe to future Home Front podcasts!
VCY AMERICA TV30 "InFocus"
Julaine Appling, WFC president, is a regular guest (one Monday per month) on VCY America's TV 30 "InFocus" live, call-in program with Jim Schneider which airs on Monday evenings from 7:00-8:00 p.m. (Sept. through May). Livestream "InFocus" HERE. Click HERE to watch archived episodes. The new "InFocus" season kicked off on Monday, September 14, and we are now back to our regular programming schedule. Julaine was the guest for the fall season premier of "InFocus" in which she, along with host Jim Schneider, discuss the effects of Governor Tony Evers' second statewide public health emergency declaration, and the chaos in Kenosha after the August 23, 2020, shooting of Jacob Blake. They also give a preview of the November 3, 2020, General Election and encourage viewers to go online to myvote.wi.gov to see what is on their ballot in November, to be informed on the candidates, how to register to vote and how to vote by absentee or early in-person. Click HERE to watch this month's "InFocus." Julaine's next appearance on "InFocus" is this coming Monday, October 12, 2020. Tune in!
STAND UP FOR THE TRUTH – Q90FM
Julaine Appling is a regular guest on Q90's "Stand Up for the Truth" program (9-10 a.m., M-F). CLICK HERE to listen to Julaine's appearance fromTuesday, September 22, on "Stand Up for the Truth" program on Q90fm, hosted by David Fiorazo. (Julaine's segment begins right about 30 minutes into the program.) Julaine is a guest on Stand Up for the Truth again on Thursday, October 15.