MARK YOUR CALENDARS
Call our office at 866-849-2536 to schedule a speaker from WFA or WFC for your next event!
TONIGHT!
Space is limited. Hurry and register NOW.
Thursday, October 1, 2020
West Bend, WI (The Columbian)
6-8 p.m.
Thursday, October 8, 2020
Lacrosse, WI
Black River Community Center
6-8 p.m.
CLICK HERE to register now.
Watch for more events in
next week's newsletter!
___________
BE PART of GIDEON'S ARMY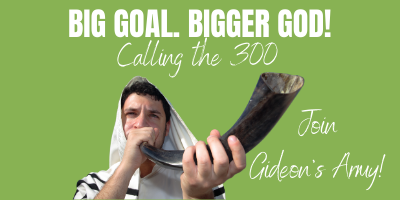 Is this YOU? 300 people investing $1000
between now and December 31,
so Wisconsin Family Action has
all we need to educate and motivate voters,
continue our regular work and begin 2021 strong
for you and your family.
READ MORE HERE
___________
TUESDAY, NOVEMBER 3, 2020
GENERAL ELECTION DAY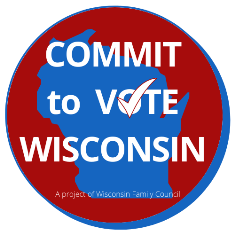 Pledge, right here and now, to committing your voice, your choice,
your values by ballot in the upcoming election!
CLICK HERE to
SIGN THE PLEDGE!
______________
Responding to the Transgender Issue:
Parent Resource Guide


This resource is fully researched and documented, defines terms,
explains the issue thoroughly and gives parents practical ways
to address the issue with their children and especially in schools.
A free pdf of the publication is available HERE.
Call our WFC office at 888-378-7395 to obtain a print copy for a suggested donation of $5.
_____________
PARTNER WITH US!
It is the mission of Wisconsin Family Council to advance Judeo-Christian principles and values in Wisconsin by strengthening, preserving, and
promoting marriage, family, life and religious freedom. Our vision is a Wisconsin where God is honored, families thrive, human life is cherished
and religious freedom flourishes.


CLICK here to invest in your family, faith, freedom and future!
_____________
LEAVING A LEGACY
Because of our desire to serve and help families, our ministry is making resources available that can be useful in creating a wise giving plan.
Click HERE for more information on how you can significantly impact the Kingdom while strengthening and building families.
---
Wisconsin's Cultural Indicators 2019


Click HERE to read more
Wisconsin's Cultural Indicators, 2019 Edition
is now available online HERE or
by contacting our office
at 608-268-5074.
_____________
Get To Know Your Elected Officials
Wisconsin's 2019-2020
Legislative Directory
Now available for download
Click
Here
to find out who your state and federal legislators are, along with their contact information.
Establish a relationship; let them know you are informed, interested, and involved. PRAY for your elected officials!  (I Tim. 2:1-4)
America Should Keep Faith In Public Square 
Recently, US Secretary of State Mike Pompeo, a devout Christian, spoke at a large Baptist church in Texas. In his address, the Secretary in referring to his current position, said, "It's only because of God's grace in my life that I've had this chance." He shared that he keeps a Bible on his office table and digs into God's Word each day. "Don't ever give up shining the light," he emphasized. "Don't ever walk away from an opportunity to put faith in the public square…Stay true. Keep believing. All of us together, we'll make this nation a light unto the world."
Much is being said right now with all that is happening in our government and politics, especially with the passing of Justice Ginsburg, Christians need to heed Secretary Pompeo's advice. We need to be bright lights that show the right path. We need to do this with civility, grace and genuine concern for people. This is a perfect time to honor God by acting and speaking in a truly Christ-like way.
Read the full article HERE.
Wisconsin Family Council debuted the first in a series of Honoring God videos featuring pastors from across the Badger State. CLICK HERE to watch the first video featuring Pastor Mark Englebert of Door Bible Baptist Church in Sturgeon Bay, WI. Encourage your pastors, church leadership and others in your sphere of influence to watch, be encouraged and share this video. More to come!
Wisconsin Family Council works hard on the front lines on behalf of families in The Badger State. Click HERE to partner with us today!
---
Take Action!
Call Our State Senators Today
Last Saturday, President Trump nominated Judge Amy Coney Barrett, for the US Supreme Court! Unsurprisingly, the radical Left has already unleashed on Judge Barrett and is holding nothing back in their attacks on her. We've seen this before.
We must fill this seat with a nominee of integrity who will deliver an unimpeachable originalist record on the high court.

Please call our Wisconsin senators TODAY! They NEED to hear from you. Let them know what you think about President Trump's nomination of Judge Amy Coney Barrett for the Supreme Court. Let them know they need to stand up and speak out against the obstruction and lies that are sure to come during the confirmation process.
Senator Ron Johnson (R) –  Washington office phone: 202-224-5323.  Send Sen. Johnson an email HERE.
Senator Tammy Baldwin (D) –  Washington office phone: 202-224-5653.  Send Sen. Baldwin an email HERE.
TWO CALLS, THAT'S ALL! CLICK HERE to read the full White House press release of President Trump's nomination of Judge Amy Coney Barrett.
---
Finding Your Sample Ballot; Checking It Twice
With the election now just barely a month away and with absentee ballots being mailed out and returned and with early in-person voting starting on Tuesday, October 20, it's definitely time for voters to be checking their sample ballots and getting informed about the candidates and issues, if they haven't already. Wisconsin Family Council urges voters to visit myvote.wi.gov by clicking HERE to see their sample ballot and to get information on polling places, clerk's office hours and more.
Many are asking about referenda on their ballots. To clarify, there is no statewide referendum this election. All referenda this cycle are put on by local units of government. Many are just advisory, although those who put them on want to make it seem as if they actually make someone do something. They don't. CLICK HERE for more information on this issue.
If you have any questions about the elections (ballots, referenda, how to find your polling place, etc.), click HERE for answers on your Election Central or call our office at 608-268-5074 (Madison) or 866-849-2536 (toll free).
---
Is America Beyond Hope?
We encourage you to watch Jim Scudder, Jr. on InGrace as he interviews Congressman Gary Palmer (R-Alabama) at the Trump International Hotel in Washington, D.C. The two cover a wide range of topics about the upcoming election and encourage all Americans to VOTE!
CLICK HERE to watch "Is America Beyond Hope?"
Wisconsin Family Council is 100% pro life; from conception to natural death. Click HERE to partner securely with us today!
---
IN THE MEDIA
WEEKLY RADIO COMMENTARY. "WISCONSIN FAMILY CONNECTION" –  Airing this week on over 20 stations statewide. Click HERE to listen to this week's Wisconsin Family Connection,"Hey, What Are These Questions on My Ballot?"  Read the transcript of this week's commentary HERE. Subscribe to our podcasts HERE! 
ARCHIVED:
Week of September 21, 2020 – Even In This, God Is In Control
Week of September 14, 2020 – Celebrating the Constitution
Week of September 7, 2020 – Purposeful Cultural Transmission
"WISCONSIN FAMILY MINUTE"
A daily program for Christian radio stations! Click HERE for our daily program; listen or download! Click HERE to subscribe to your Wisconsin Family Minute podcasts! Find your local station HERE. If the Christian radio station you listen to isn't carrying "Wisconsin Family Minute," please encourage them to do so. Contact us at 866-849-2536 or info@wifamilycouncil.org. 
HOME FRONT – VCY AMERICA
WFC President Julaine Appling hosts VCY America's "Home Front" program every Wednesday afternoon (Sept.-May) at 3:15 p.m. Tune in to hear Julaine discuss breaking news in Wisconsin with a special emphasis on some recent court decisions and election updates. CLICK HERE to listen to this week's Home Front. Click HERE to subscribe to future Home Front podcasts!
VCY AMERICA TV30 "InFocus"
Julaine Appling, WFC president, is a regular guest (one Monday per month) on VCY America's TV 30 "InFocus" live, call-in program with Jim Schneider which airs on Monday evenings from 7:00-8:00 p.m. (Sept. through May). Livestream "InFocus" HERE. Click HERE to watch archived episodes. The new "InFocus" season kicked off on Monday, September 14, and we are now back to our regular programming schedule. Julaine was the guest for the fall season premier of "InFocus" in which she, along with host Jim Schneider, discuss the effects of Governor Tony Evers' second statewide public health emergency declaration, and the chaos in Kenosha after the August 23, 2020, shooting of Jacob Blake. They also give a preview of the November 3, 2020, General Election and encourage viewers to go online to myvote.wi.gov to see what is on their ballot in November, to be informed on the candidates, how to register to vote and how to vote by absentee or early in-person. Click HERE to watch this month's "InFocus." Julaine's next appearance on "InFocus" is this coming Monday, October 5, 2020. Tune in!
STAND UP FOR THE TRUTH – Q90FM
Julaine Appling is a regular guest on Q90's "Stand Up for the Truth" program (9-10 a.m., M-F). CLICK HERE to listen to Julaine's appearance fromTuesday, September 22, on "Stand Up for the Truth" program on Q90fm, hosted by David Fiorazo. (Julaine's segment begins right about 30 minutes into the program.) Julaine is a guest on Stand Up for the Truth again on Thursday, October 15.