[ezcol_1third]
[/ezcol_1third] [ezcol_1third]
[/ezcol_1third] [ezcol_1third_end]
[/ezcol_1third_end]
[ezcol_1third]
MARK YOUR CALENDARS
Call our office at 866-849-2536 to schedule a speaker from WFA or WFC for your next event! 
GOING LOCAL:
Making Communities Great Again in WI
Harvestime Church, Eau Claire, Wisconsin
TONIGHT, November 18, 2021
REGISTRATION CLOSED! WE HAVE REACHED CAPACITY!
6:00-8:30 PM
GOING LOCAL:
Making Communities Great Again in WI
American Legion Hall, Sheboygan Falls, Wisconsin
Thursday, December 9, 2021
6:00-8:00 PM


Register HERE!
"HOMETOWN FOR THE HOLIDAYS"
Wisconsin Capitol Tree Ornament Collection
Friday, November 19, 2021


Learn more HERE.
ECFA BENEFIT AUCTION
Supporting Moms, Dads,
Children and Unborn Babies
Friday, November 19, 2021


Donate or register to attend HERE.
THANKSGIVING
Thursday, November 25, 2021

PROLIFE RALLY
Empower women. Promote life.
Wednesday, December 1, 2021


Pro-Life Rally at the U.S. Supreme Court
supporting Mississippi's 15-week prolife law!
RSVP for updates and learn more HERE.
---
LEAD WISCONSIN
July 10-15, 2022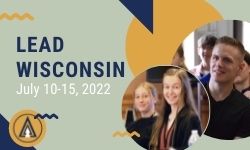 Hey teens! Reserve your spot HERE!
If you're 19+ and want to invest in the next generation, contact us HERE!
Equipping teens to become effective godly leaders who engage the culture
from a Biblical perspective.
---
NEW! 2020-2021 Legislative Directory

CLICK HERE to download
your FREE copy today!
---
Responding to the Transgender Issue:
Parent Resource Guide


Are you struggling to find the right words to help your child navigate transgender issues?
If so, "The Parent Resource Guide" was written with you in mind!
It is a carefully researched resource providing parents with practical ways to address the transgender issue with their children.
Grab your free copy HERE.
Call our WFC office at 888-378-7395 to obtain a print copy for a suggested donation of $5.
_____________
PARTNER WITH US!
It is the mission of Wisconsin Family Action to advance Judeo-Christian principles and values in Wisconsin by strengthening, preserving, and
promoting marriage, family, life and religious freedom. Our vision is a Wisconsin where God is honored, families thrive, human life is cherished
and religious freedom flourishes.
CLICK here to invest in your family, faith, freedom and future!
_____________
LEAVING A LEGACY
Because of our desire to serve and help families, our ministry is making resources available that can be useful in creating a wise giving plan.
Click HERE for more information on how you can significantly impact the Kingdom while strengthening and building families.
---
IN THIS EDITION
Wisconsin Parents Sue the Kettle Moraine School District
Republican National Committee Launches a LGBT Pride Coalition
SBA List Announces $2.5 Million Pro-Life Television and Digital Ad Campaign
How Engaged Parents are Shifting Regulations
Recent Inclusivity Measures Exclude Religious Liberty
16 States have Stated that Pornography is a Public Health Crisis
In the Media
---
Wisconsin Parents Sue the Kettle Moraine School District
"Two sets of Wisconsin parents are suing the Kettle Moraine School District (KMSD) for a policy that facilitates and 'affirms' a minor student's gender transition at school, even over the parents' objection," said Wisconsin Institute for Law and Liberty (WILL) on Wednesday. "The Kettle Moraine School District's policy violates parents' constitutional rights to raise their children by taking a major, controversial, and potentially life-altering decision out of parents' hands. The lawsuit was filed in Waukesha County Circuit Court by the Wisconsin Institute for Law & Liberty (WILL) and Alliance Defending Freedom (ADF)."
Julaine Appling added, "Wisconsin Family Action has been involved with this issue from the beginning. One of the parents involved in this case contacted us about what was happening in the Kettle Moraine schools. We knew this needed prompt legal attention and immediately put her in contact with our friends at Wisconsin Institute for Law & Liberty. Alliance Defending Freedom is one of our frontline national partners. We are very pleased to see both WILL and ADF defending the rights of these parents."
Giving Tuesday is coming up at the end of the month. We would be honored if you would mark your calendars for November 30 and join the generous donors who invest in our work allowing us to make connections like the one between the parents from Kettle Moraine and WILL possible.
---
Republican National Committee Launches a LGBT Pride Coalition
With the 2022 midterm elections less than a year away, the Republicans are again looking for votes. Earlier this month, Ronna McDaniel, Chair of the Republican National Committee (RNC), announced that the RNC is launching an LGBT Pride Coalition, and frankly, this action has stunned many committed conservatives.
Tony Perkins, president of one of our frontline national partners, Family Research Council, pointed out this "woke" move to secure more votes may have the opposite result: "At the end of the day, the Republican Party should welcome everyone who supports its policies, but not build a 'big tent' at the expense of core values. Principles like religious freedom and the scientific reality of biology are non-negotiable. Such a decision will alienate a huge number of the party's voters. In fact, the results of the recent elections in Virginia proved that candidates who stand up for these principles will win."
Julaine Appling accurately questions if this decision will leave room for those who disagree with the LBGTQ+ agenda: "The Republican party is inching ever closer to giving full affirmation and acceptance—and maybe even championing—of the LGBTQ+ agenda. I don't know of any Wisconsin GOP leaders who have spoken out against this latest news. I guess the real question is whether the GOP tent will be big enough for those who oppose all this and understand the LGBTQ+ agenda is flat-out dangerous for our children and our society."
Learn more by listening to the full podcast episode HERE or reading the transcript HERE.
---
SBA List Announces $2.5 Million Pro-Life Television and Digital Ad Campaign
According to a press release on Wednesday, "[T]he national pro-life group Susan B. Anthony List (SBA List) announced the launch of a $2.5 million television and digital ad campaign ahead of oral arguments in Dobbs v. Jackson Women's Health Organization, a case involving Mississippi's Gestational Age Act which would limit abortion after 15 weeks of pregnancy."
SBA List has been an extremely important and valuable partner to WFA. They also have a research arm that does very helpful research–the Charlotte Lozier Institute, which has helped many people recently make decisions about the COVID vaccine by researching if and how stem cells or tissues from aborted babies were used in the research, development or testing of the vaccine.
The Supreme Court will be hearing oral arguments in this Dobbs case December 1 which will be broadcast outside the Supreme Court building. This is significant because members of the public are not allowed into the chamber where the arguments will be heard. A Pro-Life rally is taking place at 8 a.m. on the same day on the Supreme Court steps. Julaine Appling, President of Wisconsin Family Council, and Micah Pearce, Vice President of Wisconsin Family Council, will be in attendance. If you plan to attend the rally please let us know so Julaine and Micah can meet with you in D.C.
Learn more about the rally HERE!
---
How Engaged Parents are Shifting Regulations
Last week the Kenosha School Board responded positively to a letter from Wisconsin Institute for Law and Liberty reminding them that federal law allows parents access to their children's classrooms. A mother, concerned about her son's academic progress, had several times asked the District to allow her to observe her son's classroom. The District refused. After receiving the letter from the attorneys, not only did the District allow the parent into the classroom, but the school board agreed to clarify its classroom visitation and observation policy.
Julaine Appling applauded this recognition of parents' rights and encouraged parents to consider visiting the classrooms of their children:
"This incident reaches far beyond Kenosha. Parents concerned about what's happening in their child's classroom should never be refused access. Refusing keeps the primary stakeholders in the child's education from getting vital information. As part of being fully informed, parents may well involve visits to the actual classroom during instruction time. That's a parent's right."
One of the first steps to being involved in school district regulations and even statewide legislation often begins with passion, which parents have lots of when it comes to their kids. The next step is to take action. If you're passionate about an issue but don't know how to get involved and make a positive difference join us if possible at our next Going Local: Making Communities Great Again training session in Sheboygan Falls. You can find details and save your seat HERE.
---
Recent Inclusivity Measures Exclude Religious Liberty
This past Monday when President Biden signed the $1.2 trillion spending bill touted as an Infrastructure Investment and Jobs Act and that had some bipartisan support, he also advanced the LGBTQ agenda by making gender identity and sexual orientation federally-protected classes. The language is eerily close to that used in the controversial Equality Act that is not yet law. In both cases, the phrase "actual or perceived" is used in relation to these characteristics, meaning a man can identify as a woman at any time for any length of time and have immediate, unquestioned access to women's restrooms, locker rooms, rescue missions, and more.
Julaine Appling shared the dangers this policy creates: "Making sexual-orientation and gender identity protected classes sets up an inevitable clash with our constitutionally protected religious freedom. Faith-based businesses and organizations, should not have to renounce their religious beliefs in order to be part of a federally funded program or project. Once again, elections have real consequences."
---
16 States have Stated that Pornography is a Public Health Crisis
The week of October 31 through November 6 was nationally recognized as White Ribbon Against Pornography week. This week annually raises awareness of the public health harms of pornography. Pornography use is correlated to problematic behaviors that can lead to, among other things, addiction, divorce or failed relationships, as well as sexually aggressive and violent behaviors.    The Internet and other technological advances have made pornography more accessible than ever before. This means that for many people, pornography is only seconds away anytime, anywhere.    Julaine Appling notes that the easy access to pornography is leading to more and more young people becoming addicted to it: "Pornography destroys individuals, marriages and entire families. Unfortunately, today exposure to pornography happens to children at young ages. We simply cannot overstate the importance of parents doing everything they can to protect their children from the ravages of pornography, which can too easily become an addiction that is harder to overcome than a drug addiction."   Learn more about the harms of porn for young people HERE.
---
WEEKLY RADIO COMMENTARY. "WISCONSIN FAMILY CONNECTION" – Airing this week on over 20 stations statewide. Click HERE to listen to this week's Wisconsin Family Connection, "How Big the 'Big Tent?" Read the complete radio commentary HERE. Subscribe to our podcasts HERE! 
ARCHIVED:
Week of November 8, 2021 – Them Before Us: It's Time
Week of November 1, 2021 – Forever Families; Forever Grateful
Week of October 25, 2021 – Social Media Addiction: What's a Parent To Do?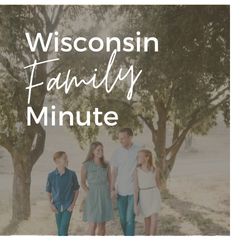 "WISCONSIN FAMILY MINUTE"
A daily program for Christian radio stations! Click HERE for our daily program; listen or download! Click HERE to subscribe to your Wisconsin Family Minute podcasts! Find your local station HERE. If the Christian radio station you listen to isn't carrying "Wisconsin Family Minute," please encourage them to do so. Contact us at 866-849-2536 or info@wifamilycouncil.org. 
HOME FRONT – VCY AMERICA
WFC President Julaine Appling hosts VCY America's "Home Front" program every Wednesday afternoon (Sept.-May) at 3:15 p.m. CLICK HERE to listen to the archived episodes. On this week's Home Front, Julaine and Micah discuss the Wisconsin Association of School Board's decision to disassociate from NSAB and other school related issues, how the tax burden has gotten better in WI, state legislative matters, and a historic 1778 Thanksgiving proclamation from NH. No Home Front next week; back again on December 1. Listen to this week's podcast HERE.
VCY AMERICA TV30 "InFocus"
Julaine Appling, WFC president, is a regular guest (one Monday per month) on VCY America's TV 30 "InFocus" live, call-in program with Jim Schneider which airs on Monday evenings from 7:00-8:00 p.m. (Sept. through May). Click HERE to watch archived episodes. Livestream "InFocus" HERE.  Julaine joined Jim Monday, November 8, 2021. Watch the show HERE.  Julaine's next guest appearance on "In Focus" is Monday, December 6, 2021.
STAND UP FOR THE TRUTH – Q90FM
Julaine Appling is an occasional guest on Q90's "Stand Up for the Truth" program hosted by David Fiorazo (9-10 a.m., M-F). Julaine most recently joined David on Tuesday, September 21, 2021. Listen in HERE. Listen to the previous podcast from June HERE. Julaine's next appearance on "Stand Up for the Truth" is this coming Monday, November 22, 2021.