[ezcol_1third]
[/ezcol_1third] [ezcol_1third]
[/ezcol_1third] [ezcol_1third_end]
[/ezcol_1third_end]
[ezcol_1third]
MARK YOUR CALENDARS
Call our office at 866-849-2536 to schedule a speaker from WFA or WFC for your next event! 
---
MOTHER'S DAY
Sunday, May 9, 2021


MEMORIAL DAY
Monday, May 31, 2021

---
LEAD WISCONSIN
Not Your Average Summer Camp!
REGISTRATION NOW OPEN!


When: August 1-6, 2021
Where: Campus of Maranatha Baptist University in Watertown, WI
Who: Teens, ages 13-19
Registration Fee: $400 ($450 after April 30, 2021)
Financial assistance available.
CLICK HERE for more information
A ministry/program of
Wisconsin Family Council
---
NEW! 2020-2021 Legislative Directory
HOT OFF THE PRESS!


CLICK HERE to download
your FREE copy today!
---
Responding to the Transgender Issue:
Parent Resource Guide


Are you struggling to find the right words to help your child navigate transgender issues?
If so, "The Parent Resource Guide" was written with you in mind!
It is a carefully researched resource providing parents with practical ways to address the transgender issue with their children.
Grab your free copy HERE.
Call our WFC office at 888-378-7395 to obtain a print copy for a suggested donation of $5.
_____________
PARTNER WITH US!
It is the mission of Wisconsin Family Action to advance Judeo-Christian principles and values in Wisconsin by strengthening, preserving, and
promoting marriage, family, life and religious freedom. Our vision is a Wisconsin where God is honored, families thrive, human life is cherished
and religious freedom flourishes.


CLICK here to invest in your family, faith, freedom and future!
_____________
LEAVING A LEGACY
Because of our desire to serve and help families, our ministry is making resources available that can be useful in creating a wise giving plan.
Click HERE for more information on how you can significantly impact the Kingdom while strengthening and building families.
---
A Quick Update on Julaine's Health
A Unique Way to Celebrate Moms!
Biden's Dangerous Plan for Pre-K Education
Profound Pro-life Activity in State Legislatures
IN THE MEDIA
---
A Quick Update on Julaine's Health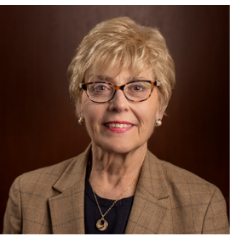 FROM THE WFA/WFC BOARD OF DIRECTORS: Yesterday Julaine returned from 2-1/2 days at Mayo Clinic in Rochester, MN. During that time she had a baseline MRI, met with a surgical oncologist, a radiation oncologist and a medical oncologist, who is her primary doctor at Mayo. When she left Mayo, Julaine had a plan in place to address the invasive basal cell carcinoma in her left shoulder. All doctors were very encouraging.
While this situation is very rare, it is curable. She will begin within the next week a round of a targeted oral chemo that has had very good success with eradicating the type of cancer she is dealing with. That treatment will last at least 6 months, with monthly check-ups at Mayo and periodic MRIs.
As members of the board of directors of WFA/WFC, we want to thank you for your prayers for Julaine as she sought this second opinion. As the Lord brings Julaine to your mind over the next several months, please pray that the treatment would be 100% effective and that side effects would be minimal and manageable. 
---
A Unique Way to Celebrate Moms!
Trilla Newbell, writing for Desiring God, gets Mother's Day month off to a great start with a post entitled, "The Amazing Call of Being 'Mom'." She asserts being called "mom" is a high and holy calling and is nothing any mother should be ashamed of or seek to hide. Using Timothy's relationship with his mother Lois and grandmother Eunice as an example, Newbell says when moms wholeheartedly embrace their role of training up their children in the ways of the Lord they are doing very important work in passing on the legacy of faith.
Julaine Appling, WFA president, further notes, "Scripture makes it clear fathers are the spiritual leaders in a home. But moms also have a critical role, since many times moms have more time with the children, especially in the early years. Teaching little ones about Jesus and His great love for them, reading Bible stories, praying at meals and singing songs about God go a long way in passing on that legacy of faith."
As part of celebrating mothers at Wisconsin Family Action and Wisconsin Family Council this month, we've created a special opportunity for you to donate in your mother's honor. When you do so we will send your mom a postcard letting her know how grateful you are for all she has done. You can CELEBRATE YOUR MOM HERE.
Wisconsin Family Action and Wisconsin Family Council board and staff wish all mothers a truly blessed Mother's Day and thank you for all you do for your families!
---
Biden's Dangerous Plan for Pre-K Education
In his first address to a joint session of Congress, President Biden last Wednesday laid out his vision for America. One of his significant proposals is the expansion of public education to include three-year-olds. This would not be daycare; it would be formal, tax-payer-funded schooling under the auspices of public school districts in the same way that four-year-old and five-year-old kindergarten programs are currently structured and delivered.
Julaine Appling strongly encourages parents to be on the alert for similar proposals at their local schools: "Biden is proposing a fundamental reshaping of the family, with public schools taking over the upbringing of our children. Three-year-olds don't need structured learning. They don't need the seeds of an ungodly worldview planted at this tender age. They need as much time at home with their parents and family as they can get. Christian parents should be on the lookout for such proposals in their local schools."
---
Profound Pro-life Activity in State Legislatures
The Christian Post recently reported astounding victories in the pro-life movement: "A new report from a pro-choice research organization found that in the first four months of 2021, more than 500 pro-life bills have been introduced at the state level and more than 60 have been enacted nationwide."
In response to this report from the Guttmacher Institute, Marjorie Dannenfelser, president of Susan B. Anthony List, a pro-life lobbyist group, applauded the work being done at the state level: "The unprecedented surge of pro-life activity in state legislatures this year proves life is winning in America….Across the nation, state lawmakers acting on the will of the people are taking bold steps to humanize our laws and challenge the radical status quo imposed by Roe v. Wade."
Julaine Appling celebrated this news and points out that the Wisconsin legislature is also proposing pro-life legislation, "While it's true that in Wisconsin right now we aren't enacting pro-life legislation, it's not because the legislature isn't trying. They are considering some very good pro-life bills, several of which the governor vetoed last session; but the legislators are again going to give him the opportunity to do the right thing and respect the dignity of pre-born humans."
If fighting for the life of pre-born humans in the state of Wisconsin is important to you, you can financially support Wisconsin's life-saving women-helping Pregnancy Resource Centers by purchasing a Choose Life Wisconsin license plate HERE.
---
WEEKLY RADIO COMMENTARY. "WISCONSIN FAMILY CONNECTION" –  Airing this week on over 20 stations statewide. Click HERE to listen to this week's Wisconsin Family Connection, "Honorable Motherhood" Read the transcript of this week's commentary HERE. Subscribe to our podcasts HERE! 
ARCHIVED:
Week of April 26, 2021 – National Day of Prayer — May God Shed His Grace on America
Week of April 19, 2021 – Organized, Motivated, Mobilized.
Week of April 12, 2021 – A Tale of Three Governors
Week of April 5, 2021 – Church Makes a Difference

"WISCONSIN FAMILY MINUTE"
A daily program for Christian radio stations! Click HERE for our daily program; listen or download! Click HERE to subscribe to your Wisconsin Family Minute podcasts! Find your local station HERE. If the Christian radio station you listen to isn't carrying "Wisconsin Family Minute," please encourage them to do so. Contact us at 866-849-2536 or info@wifamilycouncil.org. 
HOME FRONT – VCY AMERICA
WFC President Julaine Appling hosts VCY America's "Home Front" program every Wednesday afternoon (Sept.-May) at 3:15 p.m. CLICK HERE to listen to this week's episode. On this week's program, Julaine and Micah give a reminder about National Day of Prayer, discuss gubernatorial vetoes, the budget, a bill introduced that would essentially do the same thing in WI as the so-called Equality Act would do at the federal level, and also talk about some of their favorite mothers in Scripture.
Click HERE to subscribe to future Home Front podcasts!  
VCY AMERICA TV30 "InFocus"
Julaine Appling, WFC president, is a regular guest (one Monday per month) on VCY America's TV 30 "InFocus" live, call-in program with Jim Schneider which airs on Monday evenings from 7:00-8:00 p.m. (Sept. through May). Click HERE to watch archived episodes. Julaine was a guest on Monday, April 5, 2021. Click HERE to watch this most recent episode. Livestream "InFocus" HERE. Julaine will next be on "InFocus" on Monday, May 10, 2021.
STAND UP FOR THE TRUTH – Q90FM
Julaine Appling is a regular guest on Q90's "Stand Up for the Truth" program hosted by David Fiorazo (9-10 a.m., M-F). Julaine most recently joined David on Friday, April 23, 2021. CLICK HERE to listen!