[ezcol_1third]
[/ezcol_1third] [ezcol_1third]
[/ezcol_1third] [ezcol_1third_end]
[/ezcol_1third_end]
[ezcol_1third]
MARK YOUR CALENDARS
Call our office at 866-849-2536 to schedule a speaker from WFA or WFC for your next event! 
---
MEMORIAL DAY
Monday, May 31, 2021


FATHER'S DAY
Sunday, June 20, 2021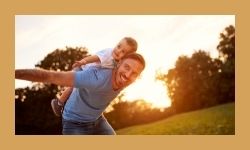 ---
LEAD WISCONSIN
Not Your Average Summer Camp!
REGISTRATION NOW OPEN!


When: August 1-6, 2021
Where: Campus of Maranatha Baptist University in Watertown, WI
Who: Teens, ages 13-19
Registration Fee: $400 ($450 after April 30, 2021)
Financial assistance available.
CLICK HERE for more information
A ministry/program of
Wisconsin Family Council
---
NEW! 2020-2021 Legislative Directory
HOT OFF THE PRESS!


CLICK HERE to download
your FREE copy today!
---
Responding to the Transgender Issue:
Parent Resource Guide


Are you struggling to find the right words to help your child navigate transgender issues?
If so, "The Parent Resource Guide" was written with you in mind!
It is a carefully researched resource providing parents with practical ways to address the transgender issue with their children.
Grab your free copy HERE.
Call our WFC office at 888-378-7395 to obtain a print copy for a suggested donation of $5.
_____________
PARTNER WITH US!
It is the mission of Wisconsin Family Action to advance Judeo-Christian principles and values in Wisconsin by strengthening, preserving, and
promoting marriage, family, life and religious freedom. Our vision is a Wisconsin where God is honored, families thrive, human life is cherished
and religious freedom flourishes.


CLICK here to invest in your family, faith, freedom and future!
_____________
LEAVING A LEGACY
Because of our desire to serve and help families, our ministry is making resources available that can be useful in creating a wise giving plan.
Click HERE for more information on how you can significantly impact the Kingdom while strengthening and building families.
---
U.S. Supreme Court To Decide Mississippi's 15-week Abortion Ban
A Defining Case for the WI Supreme Court
Should Christians Celebrate or Question Surrogacy?
God's High Opinion of Motherhood 
IN THE MEDIA
---
U.S. Supreme Court to Decide on Mississippi's 15-week Abortion Ban
Calvin Freiburger, a writer for LifeSiteNews shared earlier this week that, "The United States Supreme Court has agreed to hear a challenge to a Mississippi law banning abortion at 15 weeks of pregnancy, which challenges the 'viability' threshold of current legal precedent and therefore sets the stage for a decision that will either uphold, overturn, or modify Roe v. Wade."  (Note: Wisconsin has a law that bans most abortions at 20 weeks gestation and beyond.)
There are two things we want you to know about this case:
First of all, this case would not directly overturn Roe v. Wade. The viability of babies in the womb is challenged by this case which creates an opportunity for overturning Roe v. Wade.
Roe v. Wade ruled that "A person may choose to have an abortion until a fetus becomes viable, based on the right to privacy contained in the Due Process Clause of the Fourteenth Amendment. Viability means the ability to live outside the womb, which usually happens between 24 and 28 weeks after conception." Therefore, if the court rules in favor of Mississippi, viability would be redefined, inadvertently overturning Roe v. Wade.
Secondly, if the Court sides in favor of Mississippi banning abortion after 15 weeks of pregnancy that does not immediately ban abortion after 15 weeks in all states. While Mississippi would be allowed to ban abortions after 15 weeks of pregnancy, the issue would go back to the other states. The laws regarding abortion in each state at the time of the Supreme Court's ruling would stay in place.
For the state of Wisconsin, this means abortion would continue to be criminalized unless, between now and then, legislation is passed making abortion legal.
Wisconsin Family Action and Wisconsin Family Council are celebrating the tremendous and positive strides being taken to protect pre-born life! For a more in-depth understanding of this case, you can read this article or listen to our podcast!
---
A Defining Case for the WI Supreme Court
Last week the Wisconsin Supreme Court indicated they would hear a case involving a Shawano County man who claims to be a woman who alleges his First Amendment right to self-expression has been restricted and that he suffers cruel and unusual punishment by having to use his male name rather than his female name on the state's sex offender registry.
He was convicted of sexual assault when he was teenager. The law does not permit anyone on the sex offender registry to change his or her name. No date for oral arguments has been set.
Julaine Appling says this is a significant case: "This is one of the first times, if not the first time, our state's highest court has dealt with such a situation. It should be very obvious why a name change isn't permitted for someone on the sex offender registry. I look forward to hearing the attorneys defend this man's allegation that he's being subjected to cruel and unusual punishment. This case will be a defining one for the court."
---
Should Christians Celebrate or Question Surrogacy?
Surrogacy has become quite accepted as a means by which a couple can have a child even when the wife cannot conceive. Grace Melton and Melanie Israel writing for Lifenews.com note that infertility can be "a painful and isolating experience…and our society should have compassion for people who walk the road of infertility and loss." But surrogacy is not without issues, not the least of which are the rights of children.
The matter of surrogacy must be understood in a way that doesn't allow the desires of adults to preempt the rights and needs of children.
Julaine Appling encourages Christians to research surrogacy through a scriptural perspective: "Our experience is many Christians don't understand this issue. There are legal implications of surrogacy and other issues this approach to having a family brings. We recommend—through the grid of Scripture—carefully researching this topic for general knowledge but especially if a couple is considering surrogacy or if a woman is considering being a surrogate."
Read more HERE.
---
God's High Opinion of Motherhood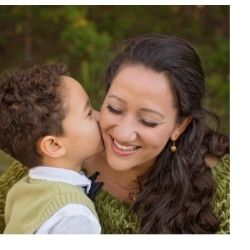 Writing for Five Minutes for Mom, Jenny Nanninga declares that motherhood is even more important than mothers and that it is the spirit of mothers that defines motherhood. The spirit of mothers is, according to Nanninga, "the constant giving of self or simply being present for your children."  She declares that mothers are the "shapers of thought, characteristics and knowledge" and "impact society for generations to come." Mothers are life-giving as they bear children but also life-changing as the entire world is impacted by their motherhood.
"This view of motherhood is consistent with Scripture," commented Julaine Appling, President of Wisconsin Family Council, earlier this week. "God places a high value on mothers, and godly mothers are indispensable. When godly mothers are numerous in a society, that society will likely flourish because the hand that rocks those cradles is also the heart that imparts to the next generation a love for God, for His Word, for Truth, for others and for righteous living."
If you're still looking for a way to celebrate a mother in your life you can do so HERE. When you donate in a mother's honor we will send a postcard letting her know that you are thinking of her and grateful for everything she did for you.
---
WEEKLY RADIO COMMENTARY. "WISCONSIN FAMILY CONNECTION" –  Airing this week on over 20 stations statewide. Click HERE to listen to this week's Wisconsin Family Connection, "Time To Roll Up Our Sleeves" Read the transcript of this week's commentary HERE. Subscribe to our podcasts HERE! 
ARCHIVED:
Week of May 10, 2021 – Critical Race Theory & A Point of Action
Week of May 3, 2021 – Honorable Motherhood

"WISCONSIN FAMILY MINUTE"
A daily program for Christian radio stations! Click HERE for our daily program; listen or download! Click HERE to subscribe to your Wisconsin Family Minute podcasts! Find your local station HERE. If the Christian radio station you listen to isn't carrying "Wisconsin Family Minute," please encourage them to do so. Contact us at 866-849-2536 or info@wifamilycouncil.org. 
HOME FRONT – VCY AMERICA
WFC President Julaine Appling hosts VCY America's "Home Front" program every Wednesday afternoon (Sept.-May) at 3:15 p.m. CLICK HERE to listen to this week's episode. Tune in to hear WFC Exec VP Micah Pearce's interview with a pro-life teen from Sheboygan County and WFC president Julaine Appling and Micah discuss the case the US Supreme Court has agreed to hear involving a pro-life law passed in Mississippi.
Click HERE to subscribe to future Home Front podcasts!  
VCY AMERICA TV30 "InFocus"
Julaine Appling, WFC president, is a regular guest (one Monday per month) on VCY America's TV 30 "InFocus" live, call-in program with Jim Schneider which airs on Monday evenings from 7:00-8:00 p.m. (Sept. through May). Click HERE to watch archived episodes. Julaine was a guest this past Monday, May 10, 20201. Click HERE to watch this most recent episode where Jim and Julaine discussed many Wisconsin legislative issues. Livestream "InFocus" HERE. The last "InFocus" for the season is next Monday. Julaine's appearances will resume in September when "InFocus" begins a new season.
STAND UP FOR THE TRUTH – Q90FM
Julaine Appling is a regular guest on Q90's "Stand Up for the Truth" program hosted by David Fiorazo (9-10 a.m., M-F). Julaine most recently joined David on Friday, April 23, 2021. CLICK HERE to listen! Julaine's next appearance on "Stand Up for the Truth," will be Thursday, June 17, 2021.