[ezcol_1third]
[/ezcol_1third] [ezcol_1third]
[/ezcol_1third] [ezcol_1third_end]
[/ezcol_1third_end]
[ezcol_1third]
Call our office at 866-849-2536 to schedule a speaker from WFA or WFC for your next event! 
EVENTS 

_____
TONIGHT!
LACROSSE, WI
Black River Beach Community Center
Thursday, March 18, 2021
6-8 p.m.
♦
DELAFIELD, WI
Marty's Pizza
Tuesday, March 23, 2021
6-8 p.m.
♦
VERONA, WI
Pizza Ranch
Tuesday, March 30, 2021
6-8 p.m.
CLICK HERE for more information and to
register for these events.
___________
GOOD FRIDAY
April 2, 2021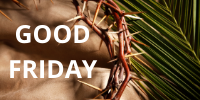 EASTER
Sunday, April 4, 2021

---
SPRING NONPARTISAN GENERAL ELECTION
Tuesday, April 6


Visit myvote.wi.gov for general election information, including polling place, your
sample ballot and more.
---
LEAD WISCONSIN
Not Your Average Summer Camp!
REGISTRATION NOW OPEN!


When: August 1-6, 2021
Where: Campus of Maranatha Baptist University in Watertown, WI
Who: Teens, ages 13-19
Registration Fee: $400 ($450 after April 30, 2021)
Financial assistance available.
CLICK HERE for more information
A ministry/program of
Wisconsin Family Council
---
NEW! 2020-2021 Legislative Directory
HOT OFF THE PRESS!


CLICK HERE to download
your FREE copy today!
---
Responding to the Transgender Issue:
Parent Resource Guide


This resource is fully researched and documented, defines terms,
explains the issue thoroughly and gives parents practical ways
to address the issue with their children and especially in schools.
A free pdf of the publication is available HERE.
Call our WFC office at 888-378-7395 to obtain a print copy for a suggested donation of $5.
_____________
PARTNER WITH US!
It is the mission of Wisconsin Family Action to advance Judeo-Christian principles and values in Wisconsin by strengthening, preserving, and
promoting marriage, family, life and religious freedom. Our vision is a Wisconsin where God is honored, families thrive, human life is cherished
and religious freedom flourishes.


CLICK here to invest in your family, faith, freedom and future!
_____________
LEAVING A LEGACY
Because of our desire to serve and help families, our ministry is making resources available that can be useful in creating a wise giving plan.
Click HERE for more information on how you can significantly impact the Kingdom while strengthening and building families.
---
Yesterday the US Senate Judiciary Committee met for a hearing on the so-called Equality Act. This bill would add sexual orientation and gender identity to the federal civil rights law. It has no religious exemption and in fact poses a real threat to religious freedom. The bill is dangerous and sweeping in its impact, putting women and children especially at risk.  At the Equality Act hearing in Senate Judiciary, the primary pro-life statements came from Senator Lankford who participated as a witness. This bill could come up for a vote in the Senate with very little notice. Wisconsin's US Senator Tammy Baldwin (D), an open homosexual and co-sponsor of the bill, testified in support of the bill. Several Republican legislators testified in opposition. A recording of the 3+ hour hearing is available online HERE.
Wisconsin Family Action urges you to contact our Wisconsin US senators Tammy Baldwin and Ron Johnson (R). Senator Johnson has not yet made any public statement as to his position on this proposal. Since it is likely that the full Senate will vote on this bill possibly as early as next week, now is the time for citizens to urge Sen. Johnson in particular to vote NO on the proposal. A quick way to contact the senators by email is to use our new Action Center.  We encourage you to use the Action Center and to share it with others.
Get Ready to Vote – April 6 Election Coming Fast!
Wisconsin's Spring Nonpartisan General Election is Tuesday, April 6. The only statewide race on everyone's ballot is for the State Superintendent of Public Instruction. Wisconsin Family Council has produced an educational voter information publication on the candidates in this race. The publication is available HERE. In addition to this statewide race, every community will have local races on ballots as well–mayors, city council, town/village board, school board, county, municipal judge, district judges, and some appellate judges. Absentee ballots are now being distributed, and early in-person voting begins next Tuesday, March 23, statewide. General election information, including sample ballots, is available HERE.
Be sure to get informed about what's on your ballot–and help others do the same. Casting knowledgeable and responsible ballots is part of being a good Christian citizen.
---
Grand Monday Nights
God assigned grandparents a powerful role in the spiritual development of their grandkids. Grandparents have years of life-experience and tend to have more free time that is valuable to both their adult children and grandchildren. If you've ever wondered how to do more in the lives of your grandkids or you're just looking for a way to stop dreading empty-nesting, Grand Monday Night might be for you. Every Monday evening Legacy Coalition hosts a virtual event where they discuss different ways to invest in the kingdom of God by being intentionally involved in the lives of your grandchildren.
Click HERE to learn more.
---
To be, or not to be, he or she?
That is the question. 
Lifesite News reports that last week, in recognition of International Women's Day, President Biden signed two executive orders that ironically elevate men claiming to be women at the expense of actual women. One order creates the White House Gender Policy Council, which will have a special emphasis on gender identity and the other directs the Department of Education to do a comprehensive review of all its regulations, policies, etc., to make sure they are all free from sex discrimination, which includes sexual orientation and gender identity.
READ more
HERE
.Including gender identity means biological males who claim to be women are actually preferred over biological women. That means these men have access to women's restrooms, locker rooms, and shelters and that they can compete on women's athletic teams. Instead of honoring and recognizing women, Biden has demeaned and diminished them, all to satisfy the far-left.Wisconsin Family Council is your strong voice in the legislation on behalf of FAMILIES! Click
HERE
to support our work financially and please continue to pray for us!
---
WEEKLY RADIO COMMENTARY. "WISCONSIN FAMILY CONNECTION" –  Airing this week on over 20 stations statewide. Click HERE to listen to this week's Wisconsin Family Connection, "Liberty Guarding the Ballot Box." Read the transcript of this week's commentary HERE. Subscribe to our podcasts HERE! 
ARCHIVED:
Week of March 8, 2021 – Divorce Today, Remarry Tomorrow Bill—All About Adult Desires
Week of March 1, 2021 – Beloit Casino—A Bad Idea
"WISCONSIN FAMILY MINUTE"
A daily program for Christian radio stations! Click HERE for our daily program; listen or download! Click HERE to subscribe to your Wisconsin Family Minute podcasts! Find your local station HERE. If the Christian radio station you listen to isn't carrying "Wisconsin Family Minute," please encourage them to do so. Contact us at 866-849-2536 or info@wifamilycouncil.org. 
HOME FRONT – VCY AMERICA
WFC President Julaine Appling hosts VCY America's "Home Front" program every Wednesday afternoon (Sept.-May) at 3:15 p.m. CLICK HERE to listen to this week's episode in which Julaine gives a timely update on the Equality Act in Congress, important information about the upcoming April 6 election in Wisconsin, and encouraging news about the Choose Life Wisconsin license plate sales and grant distributions.. Click HERE to subscribe to future Home Front podcasts!  
VCY AMERICA TV30 "InFocus"
Julaine Appling, WFC president, is a regular guest (one Monday per month) on VCY America's TV 30 "InFocus" live, call-in program with Jim Schneider which airs on Monday evenings from 7:00-8:00 p.m. (Sept. through May). Click HERE to watch archived episodes. Julaine was a guest on Monday, March 8, 2021. Click HERE to watch this most recent episode. Livestream "InFocus" HERE. Julaine will be on "InFocus" next on Monday, April 5, 2021.
STAND UP FOR THE TRUTH – Q90FM
Julaine Appling is a regular guest on Q90's "Stand Up for the Truth" program hosted by David Fiorazo (9-10 a.m., M-F).  Julaine joined David on Thursday, January 28, 2021. Click HERE to listen to the archived episode of "Be Strong and Courageous, Stay in the Fight."